2022's last Living Wage & Income Lab focused on sustainable and fair purchasing practices within the tea sector. Rainforest Alliance, THIRST, and Frank about Tea brought together their expertise on what the future of tea should look like. Read the session's key takeaways below.
Starting a new series "From Pilot to Strategy", the Living Wage & Income Lab is now diving into elements needed to turn lessons learned in living wage and income pilots into concrete business practices. To kick-start, we looked into the role purchasing practices play in boosting interventions on the ground.
With tea as a background, the talk, as usual, had "price" in the spotlight. On the stage we had Sabita Banerji, CEO of THIRST (The International Roundtable on Sustainable Tea), joining virtually from London; next to Ruth Vermeulen, Global Lead of Advocacy for Human Rights and Livelihoods at Rainforest Alliance; and Valerie Hirschhauser, Founder and CEO of Frank About Tea – who launched the reflection: Can a company go from being a price giver to a price taker? How can we promote responsible purchasing practices, so that tea farmers and workers get a larger share of the price? And what structural change is needed to ensure a fairer distribution of value?
From the concrete example of Frank About Tea, participants could learn how the company is setting the stage for social impact in the private tea sector. While known for its delicious tea and beautiful packaging, Valerie explained that the company aims to act as "price taker" when it comes to its relationship with tea farmers and workers in Kenya and Sri Lanka. Rather than setting the price for the farmers, Frank About Tea pays producers the price they ask for the available quality.
By restructuring the distribution of power between suppliers and producers, Frank about Tea is in fact aiming at redistributing value throughout the supply chain. "Living incomes cannot be achieved by tea alone", Valerie pointed out. As collective action is on the way, she works by upholding high consumer prices and investing 2% of total revenue into the local tea community – Frank About Tea stands as an example of profit and purpose walking together.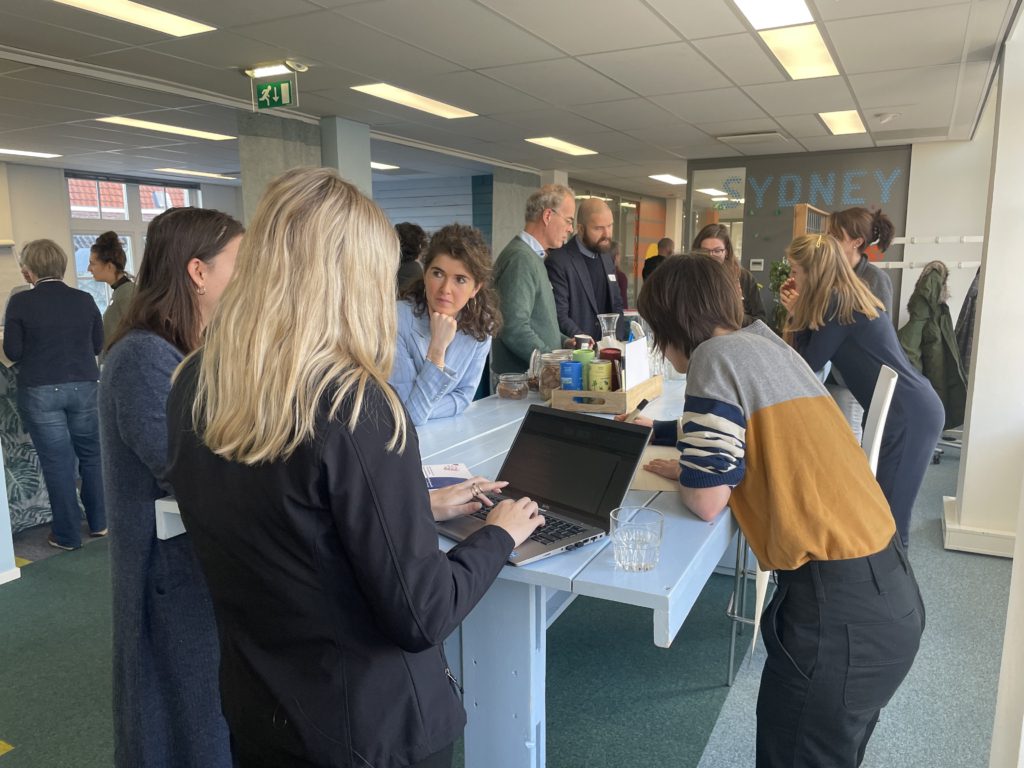 Avoiding extra burdens
While discussing the complexity of living wages and incomes in the tea industry, Sabita Banerji, CEO of THIRST, further argued that while aiming for living wages is essential, from the producer perspective, they are an additional cost burden. Factors such as the market power of retailers, the drop in quality of tea, the expectation that producers provide free housing and other benefits to workers, and the system of tea auctions all leave little margin for producers to implement living wages. With the current hierarchy of power in tea supply chains, wages account for the majority of producers' costs. So, what we need to ask is, how can we ensure that every actor in the supply chain takes their responsibility in realising living wages at the first mile?
Though this question has no simple answer, a starting point is pushing for sector-wide initiatives to align on systemic change within the tea industry. From her years of working in international development and ethical trade, Sabita shared that while individual NGOs and trade unions were doing great work to improve tea workers' and farmers' lives in individual areas, collaboration between them and industry would give living wages and incomes a much greater chance of succeeding. THIRST grew out of this need for stronger collaboration between stakeholders, to avoid duplicating efforts and offer a platform to share knowledge and streamline calls for human rights at a sector-wide level. "Value shouldn't just 'trickle-down' to producers – it should be built into the structure and system so that they get a fair share of the consumer price." By opening spaces for stakeholder and supplier dialogue, THIRST fosters systemic changes and structural adjustments on the distribution of value in the tea industry. So value can start being fairly and systematically shared with tea farmers and workers, rather than merely trickling down to them.
Advocacy: the extra push for responsible purchasing practices
As Global Lead of Advocacy for Human Rights and Livelihoods at Rainforest Alliance, Ruth Vermeulen added to the importance of looking at the wider structures. Her example comes from her involvement in advocating for measures that protect smallholder rights in the recent EU corporate sustainability due diligence directive. Efforts should concentrate on responsible purchasing practices, she believes.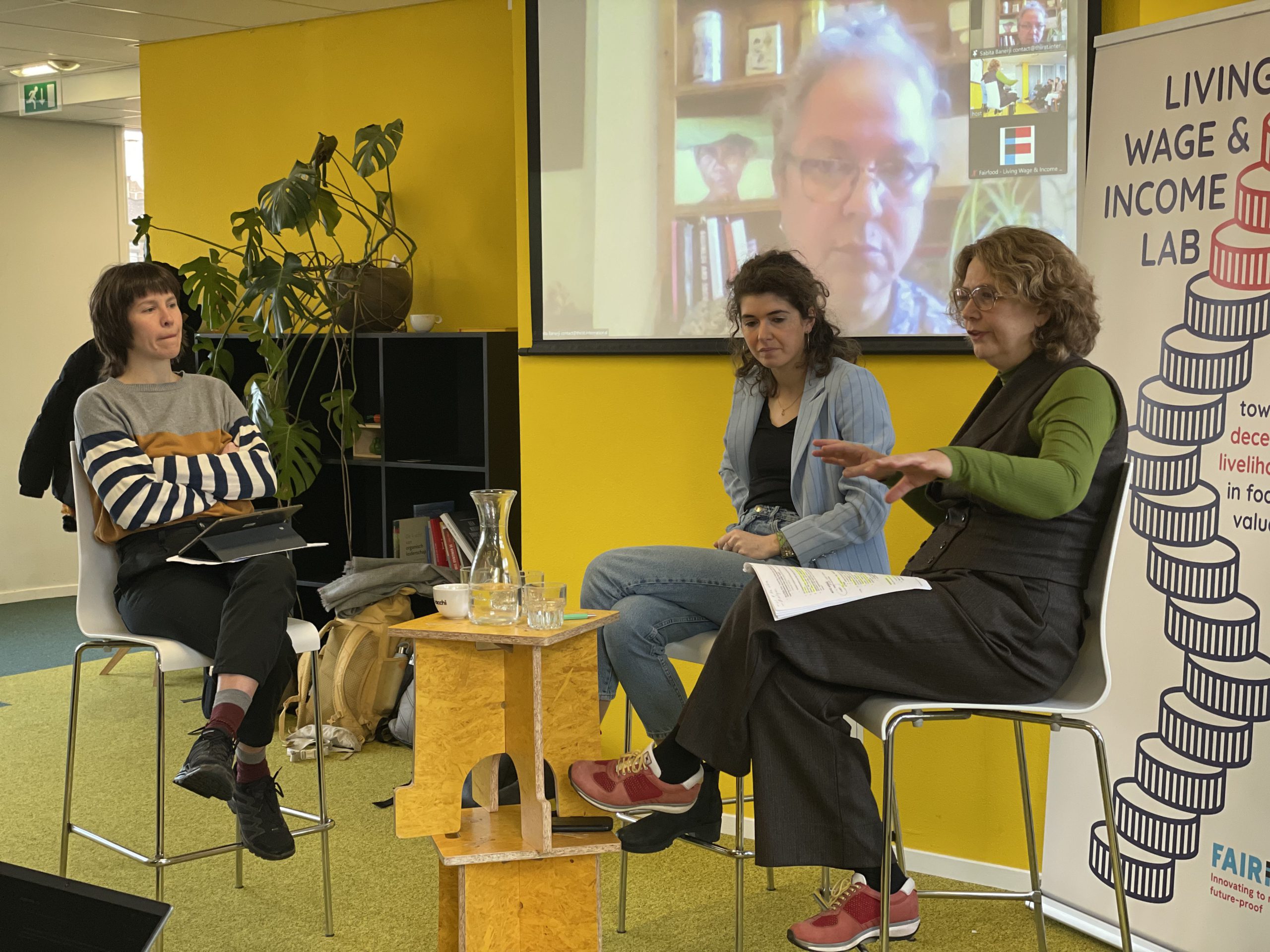 The responsibility taken by companies for their purchasing practices are key for the ability of suppliers and producers to deliver on human rights and sustainability.
Ruth Vermeulen — Rainforest Alliance
From her recent field trip to tea plantations in Kenya, she introduced the reality of a population where 1 in 10 depend on tea for their livelihoods – and most farmers are mere price-takers, both with direct buyers as well as when selling via tea auctions. Among fresh findings, she shares a learning: the importance of a price that includes the cost of sustainability. A simple survey with Kenyan tea estates, producers groups, and tea factories demonstrated that the purchasing practice for buyers and brands/retailers that producers see as most beneficial – is that of a higher price. While the general assumption is that tea farmers and factories need investments to be able to finance sustainability and livelihood improvements, Ruth's insights demonstrate that Kenyan producers rank investments lowest on a wish list of responsible purchasing practices. She learned that in a sector where real prices have been declining for decades, tea producers consider investments less important than receiving a true price from buyers that covers the cost of sustainability in a partnership approach. Especially when the same buyers ask the tea producers to comply with sustainability and human rights criteria. Producers first need value creation, profitability and long-time partnerships with buyers, and shared responsibility that can bring higher incomes and wages, before investments become worth it. For farmers, "true prices, partnerships with buyers, decent negotiations on prices, long-term relationships with producers, and fair terms of payment, all rank way above investments".
Towards industry change
Low-quality tea seems to be the norm these days, as well as stocking-up on 1+1 promotions at our local supermarket. What was once a highly valued commodity, is now completely de-valued in quality and price. As the tea industry is currently structured, there is limited margin that stakeholders are willing to re-distribute. While retailers are consistently lowering prices and using tea for competitive promotions, tea producers don't have the extra value to implement living wages. In order to raise the price and livelihoods of tea producers, we need equity in the distribution of value within the supply chain. The question inspired an engaging workshop following the panel, and had representatives from companies, consultancies and civil society organisations working together. Let's aim for that collaborative approach to become the norm!
Sorry you missed the session?
Sign up to our newsletter to learn about upcoming editions of the Living Wage & Income Lab. As we dive into turning pilot lessons into concrete business practices, we are also looking forward to hearing what the challenges and topics are you would like to see discussed. Feel free to share your thoughts with mariana@fairfood.org.